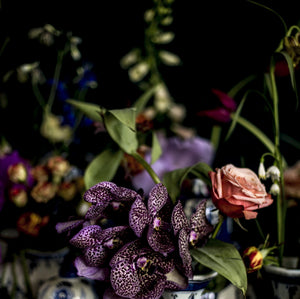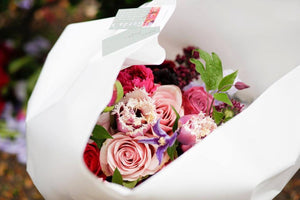 Subscription
Order a bouquet your way.

Place your order through our website and decide where, when, to whom and how many bouquets you send.

Always fresh flowers in your home with a flower subscription. Delivered to the kitchen table in a vase. Create your own subscription!

Would you like to know more about our flower subscription, delivery, care of your flowers or payments? Or do you have another question? Check out our frequently asked questions. If your question is not listed, please feel free to contact us, we are happy to help!
Read more
The Shop
Gerda's Flowers in the heart of the 9 Streets, is specialized in creating hand-tied bouquets of excellent quality.Inspiration is taken directly from nature, special and seasonal flowers are the basis of our compositions.Our philosophy: the beauty of a flower lies in its extravagant simplicity. With our flower arrangements, from classic to contemporary, we give a colorful, exuberant or just subtle tone to your wedding, corporate event or special event.

For large prestigious objects such as the Rijksmuseum, we designed and provided the weekly flower arrangement. Companies, boutique hotels, the media and private individuals can also come to us for inspired floral arrangements, subdued or exuberant, according to your wishes and our expertise.

Besides flowers, you will find an extensive range of unique vases and pots from brands including Domani and Ecri, glassware from Teruska and mostly handmade items, designed by contemporary designers such as Henry Dean, Norman Trapman and Roderick Vos.

For those with a passion for orchids like us, we proudly present our varied collection of exotics. Or enjoy the simplicity and simple beauty of a single flower at Gerda's Flowers. We deliver throughout Amsterdam, you can place your order by phone and email or of course just walk in.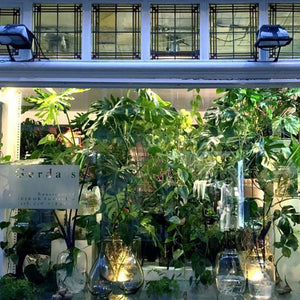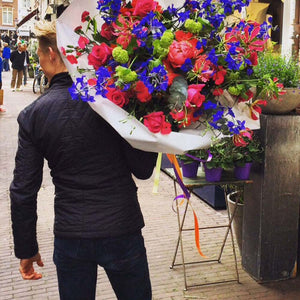 Bouquets
Bring your interior to life.
Shiny green leaves, a few loose branches or a vase full of colorful flowers, are really, in our opinion, an indispensable mood enhancer in any interior. Drop by our store to see what flowers are available this season. All flowers are sold by the piece, so you can have your own choice/preference/taste of bouquets composed by us.
Bridal Flower Arrangements
Make it your own most beautiful memory.
Listening to your wishes supplemented with our advice, we ensure that you can enjoy the best day of your life.
Plants
Beautiful green plants make a huge difference in terms of atmosphere.
So if you don't have them yet, get ready for an upgrade! We are happy to come and visit you for appropriate advice. Both for the decoration of, for example, the living room and office but also for the decoration of a facade garden or roof terrace.
Outdoor projects
Create the ultimate atmosphere.
The right atmosphere of an outdoor location to design, decorate a terrace or outdoor patio both business and private, we can help! Come along in the store for advice without obligation.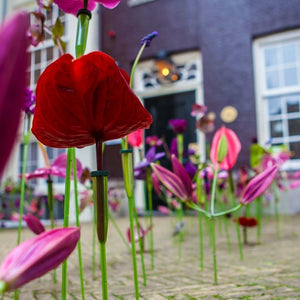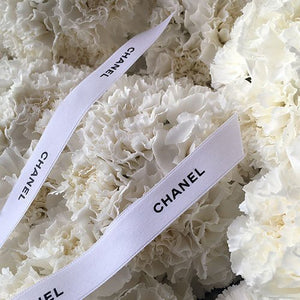 Events
The right accent.
Dressing a location, decorating a dinner both business and private, we can help. Come along in the store for advice without obligation.
Funeral flowers
Appropriate reparation for the bereaved.
For more information and a helping hand, you are immediately welcome by simply stopping by and making your wishes known.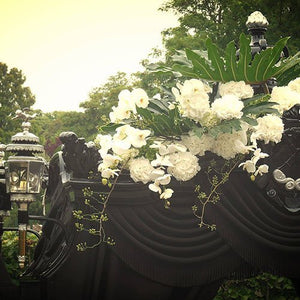 Runstraat 16
1016 GK Amsterdam
+31 20 6242912
contact@gerdasbloemen.nl
Monday- Friday, 9:00 - 18:00
Saturday, 9:00 - 17:00
Sunday, 12:00 - 1700